Man injured as Pak targets forward areas in Poonch | India News – Times of India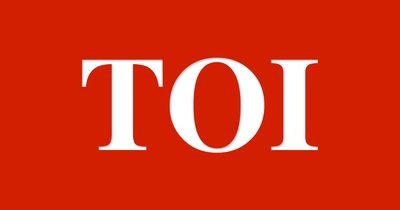 JAMMU: A 25-year-old youth was injured in unprovoked mortar shelling and firing from automatic weapons by Pakistan in forward areas of Jammu and Kashmir's Poonch district along the Line of Control (LoC) on Sunday. This is the fourth ceasefire violation in the district by Pakistan in barely 24 hours.
Pakistani troops opened heavy firing and mortar shelling on forward areas, including civilian villages, around 3.10am in Poonch's Balakote and Mendhar sectors and attracted equal retaliation from the Indian side. During the heavy exchange of fire, one civilian was injured, a house was partially damaged and some cattle were injured too.
Confirming the violation, Poonch SSP Romesh Angral said, "Mohammad Yasir (25), a resident of Gohlad Reelan in Poonch, suffered splinter injuries in his leg and has been shifted to the sub-district hospital in Mendhar for treatment."
In the cross-border shelling, three people suffered the loss of property while a buffalo and a calf were injured and a house was partially damaged at Lanjot in Mendhar, the Poonch SSP added.
On Saturday, Pakistan had violated the ceasefire thrice in a day by resorting to unprovoked firing and shelling along the LoC in Poonch district. Jammu-based defence spokesman Lt Col Devender Anand had said that Pakistan resorted to unprovoked firing and mortar shelling in Balakote and Mendhar around 11pm. Earlier that day, Pakistan also breached the truce along the LoC in Poonch's Khari Karmara area and Kirni sectors.